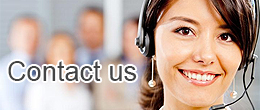 Tel:023-6535 5620
Fax:023-6330 5620
Advisory:153 2025 1217
Complaints:173 1678 1243
Company address:Chongqing Jiulongpo District Huafu Road Jinke sunshine town 16 office buildings 9-15,9-16

Chongqing JiWen tarpaulin Co.,Ltd is located in the youngest municipality directly under the central government, the beautiful mountain city - Chongqing china. Its predecessor is Chongqing city Shapingba District Qujiang tarpaulin and cushion factory,In the 20 century early Nineties founded by Mr. Xiangwen She. After 20 years of continuous development,the company has developed into a professional production of tarpaulin, tarpaulin dyeing and finishing,tarpaulin processing,and sales of various tarpaulin products, plastic products, textiles, decorative supplies automotive Enterprise. Products sold throughout the country and southeast Asia, widely used in industry, agriculture and automotive supplies industry.
The company's total fixed assets of 3 million dollars, plant area of 8000 square meters. The company has a complete, scientific quality management system,because of good faith, strength, good product quality, all won industry recognition. As the continuous development of the city,the company is also advancing with the times, continuous development. The company is always looking forward to your visit, guidance and business negotiation.